The number ONE place to get fit.
As an employee working within ONE Liberty Place, you are entitled to join OLP Fit, located on the 3rd floor of the building. The state-of-the-art facility is owned by ONE Liberty Place, managed as a tenant amenity by HealthEase, Inc., and staffed with qualified health & fitness professionals, ready to assist you with your wellness needs.
Fitness Center Hours
Monday – Friday: 6:00am - 10:00pm
Saturday & Sunday: 8:00am - 5:00pm
Services
Individualized Exercise Routines
Fitness Assessments
Locker Rooms
Personal Training:*


For additional motivation, support and guidance, you can choose to receive one-on-one instruction from a certified trainer.
Nutritional Counseling:*
For guidance with improving your eating habits for better health and/or weight management, inquire about our private sessions with a registered dietitian.
Company Tailored Programs:*
HealthEase can provide wellness services such as group exercise classes, health fairs, and educational Lunch 'n Learn seminars in the convenience of your office.
*Additional cost. See a staff member or contact us below for more information.
Chris Campli - Site Manager
Health and wellness has always been an important part of Chris' life. Growing up an athlete, he quickly realized optimum fitness was vital to performing at the best of his ability. His passion for living a healthy lifestyle led him to attain his B.S. degree in Nutrition and Health Sciences from West Chester University, Performance Enhancement Specialist (PES) certification from the National Academy of Sports Medicine, and Personal Training certification (CPT) from the National Strength and Conditioning Association. Chris is currently pursuing his M.S. degree in Exercise Science and Health Promotion focusing on Injury Prevention and Performance Enhancement at California University of Pennsylvania. As a hobby Chris competes for the National Physique Committee (NPC), the largest amateur bodybuilding organization in the U.S., and is 5x nationally qualified in the men's physique division (MPD). He provides tailored exercise programs, instructs group exercise classes, and offers personal training to the members of OLP FIT.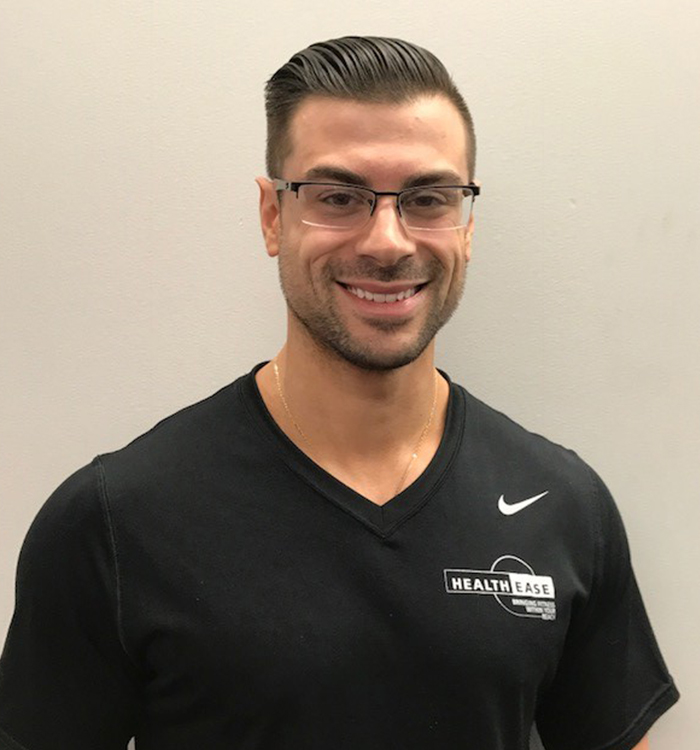 Complete and submit the Agreement/Application
Monthly membership fee of $25 will be automatically charged.
With a current application on-file and billing information set up, a OLP Fit access card will be delivered to your office within 1-2 business days.
Any questions? Contact the Fitness Center Manager at 267-519-5070, e-mail onelibertyfitness@oneliberty.org.