OLP F
it

— ONE LIBERTY PLACE FITNESS CENTER

OLP Fit is a full-service fitness center exclusively for the tenants of ONE Liberty Place.

Located on the 3rd floor, OLP Fit has exactly what you need for an invigorating workout. The state-of-the-art facility is equipped with a full range of exercise equipment to improve your cardiovascular and muscular fitness. Additional exercise accessories are designed for balance, flexibility, and more.

OLP Fit is staffed with health & fitness professionals ready to assist with your wellness goals. Every workday there are dynamic group exercise classes that you may attend for free as part of your monthly membership fee.

Start your day off right with a full-body workout or de-stress with a mid-day yoga class. After work, reenergize on the elliptical machine or with a personal training session before taking a shower in the spacious locker room. Does your team want to learn about eating healthy? OLP Fit can host an educational seminar on various topics, just for your company.

The fitness center is open Monday – Friday, 6:00 am until 10:00 pm, and on Saturday & Sunday, 8:00 am until 5:00 pm.
MEMBERSHIP
OLP Fit membership costs only $25 per month for all Building tenants. Please review the form below and return the signed form to onelibertyfitness@onelibertyplace.com or drop off at the Front Desk of the fitness center. Please allow two (2) business days for access authorization to be programmed to your existing Building access card.
If you have any questions, contact the Fitness Center Site Manager at 267.519.5070 or email onelibertyfitness@onelibertyplace.com.

Services
OLP Fit is the number ONE place to get fit. Conveniently located on the 3rd floor of ONE Liberty Place, the fitness center has a lot to offer members for a modest monthly fee. Among the services are individualized exercise routines, fitness assessments, and incentive programs. For extra guidance and motivation, personal training is offered at reasonable rates. Also inquire about insurance-covered nutrition counseling sessions with a registered dietitian, company tailored programs and wellness services such as on-site group exercise classes, health fairs, educational lunch-and-learn seminar in the convenience of your own office.
STRENGTH TRAINING & CARDIO EQUIPMENT

The fitness center is equipped with Cybex weight machines, free weights including dumbbells and Olympic plates, adjustable benches, a Smith Machine, and a functional training station.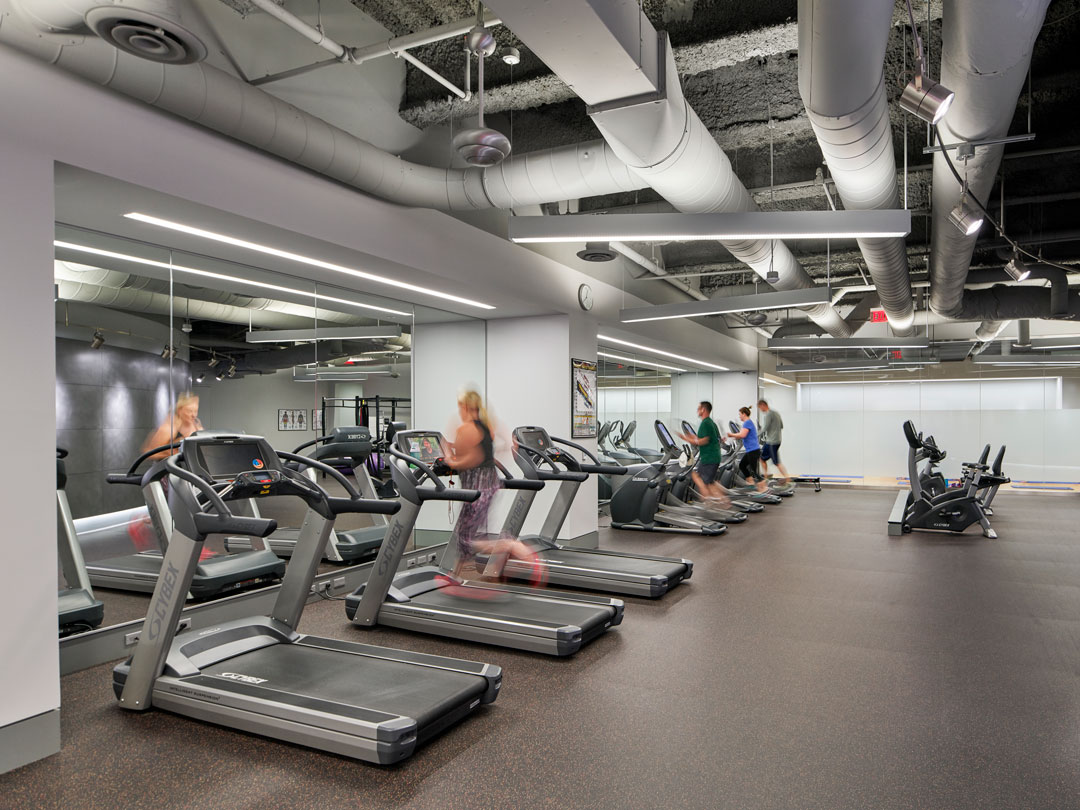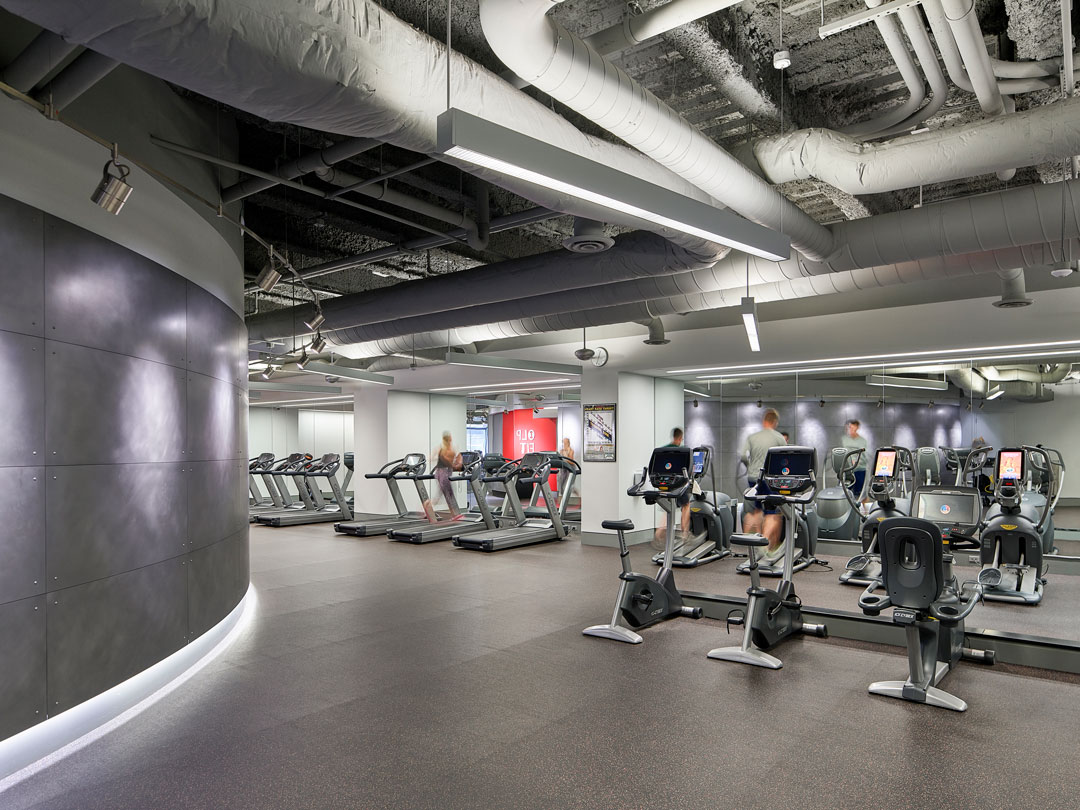 The cardiovascular equipment includes Cybex treadmills, Octane ellipticals, Cybex upright & recumbent bikes, and a rower.
STUDIO EXERCISE CLASSES

The private exercise room is the meeting place for group exercise classes such as yoga, Pilates, H.I.I.T., and more. View the class schedule here. You'll also find a variety of fitness accessories including stability balls, medicine balls, Bosu trainers, and foam rollers.
LOCKER ROOMS AND TOWEL SERVICE

The spacious men's and women's locker rooms have showers, luxury shower products, toiletries, and free towel service.
GINA TOSCANO — OLP
Fit

Site Manager

Gina brings great enthusiasm and professionalism to her role as Site Manager of OLP Fit. Her personal passion for health & fitness grew from her extensive dance background. In fact, Gina earned her Bachelor of Fine Arts in Dance & Movement from the University of the Arts. She also studied Anatomy & Physiology at Rowan College of Gloucester County and earned several industry certifications. Her career path took her from dance studios to wellness centers where her duties ranged from leading group exercise classes and coordinating events, to managing member services for a fitness club. As a Registered Yoga Teacher, Gina enjoys teaching yoga as well as Boot Camp, Barre, H.I.I.T, and other group exercise classes. Gina can provide OLP Fit members with tailored exercise programs and personal training. If you want guidance with your fitness goals, be sure to ask Gina. She is happy to help!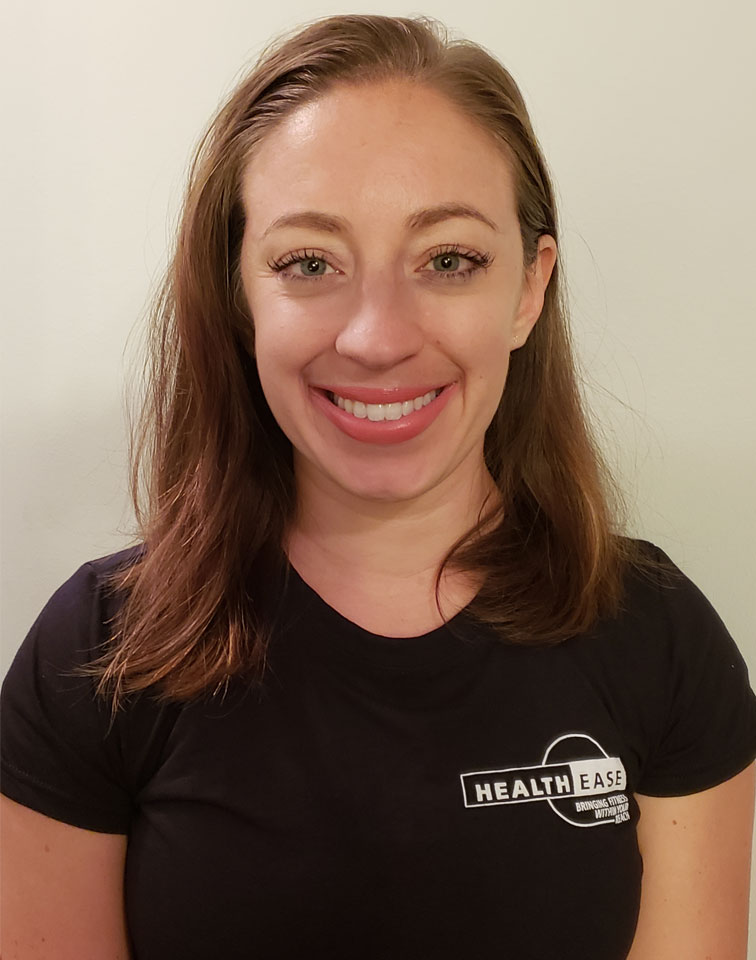 Complete and submit the Agreement/Application
Monthly membership fee of $25 will be automatically charged.
With a current application on file and billing information set up, Fitness Center access will be programmed to your building access card within 1 – 2 business days.
Any questions? Contact Gina at 267-519-5070 or e-mail onelibertyfitness@onelibertyplace.com